Blue Water Charters RACING YACHTS:
Saffron now has a Beneteau 53 F5 racing sail yacht "Baby Tonga" and a First 47.7 "Sailplane" in Langkawi, Malaysia and Thailand for charter. See more at www.saffron-sailing.com.
Gift vouchers available for Day racing on Baby Tonga in Kings Cup, Raja Muda 2-14 etc from US$ 200 per day per person.
We Also have two (2) lovely Catamaran's in the Philippines available for sailing charters. This includes a 44 ft Catamaran based in Boracay and a 40ft CAT in Puerto Galera.
Saffron Cruises Ltd. Our YACHT Chartering division, introduce the first SEALINE 42 available for charter in Hong Kong.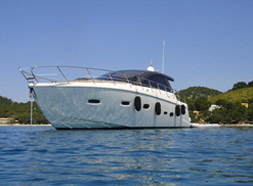 Saffron-cruises.com now has the biggest fleet of luxury boats for day charters in Hong Kong OVER 32 luxury boats, yachts or junks. If you feel like a LUXURY yacht for the or want to offer your yacht for our charter management then call Paco or Jessica on +852 2857 1311.
Moorings Available in Hong Kong: Please call us if you have or need a mooring or berth. We have people wanting to buy boats but nowhere to put them. We still have some available so feel free to contact us with your requests. Berths from 21ft to 120 feet some with power and water.