Boats and Yachts for Sale in Asia:
Boats Hong Kong – Saffron Marina is here to help you find a Boat or Yacht in Asia including Hong Kong, Thailand, Malaysia, Philippines and Singapore. With the largest selection of quality used vessels to fit everyone's budgets.
We focus on Boats for SALE in ASIA with our Head Office in Hong Kong.
Our expertise include services to assist you with insurance, maintenance, skippers, mooring, berths, dry storage and debentures of leading Hong Kong Marina's.
Boat Charter Management
Not using your boat but want to have a return on your investment? Saffron Cruises is the premier chartering company in Hong Kong and is always looking to expand their fleet. We now cover charters boats in the Philippines. Langkawi and Thailand with our BLUEWATER charters. See Saffron Sailing Holidays for more details.
BoatShare™
Saffron Marina is the only marina in Hong Kong that offers professionally managed boatshare. This is where you and up to three people can hold a timeshare in a boat, helping to keep down costs. Contact Us >>

   Sailing YACHT Charters PHUKET:
Saffron now has a Beneteau 53 F5 racing sail yacht "Baby Tonga" and a Oceanis 523 "Resolution" in Phuket Thailand for charter. See more at www.saffron-sailing.com.
Gift vouchers available for charters or Learning to Sail are available. Contact us for more info.
Saffron Cruises our YACHT Chartering division,now has over 50 boats available for charter in Hong Kong. From Luxury 90ft motor yacht Peppermint to our classic Chinese Junks makes it affordable for anyone to have a fun day with family and friends on the water. If you need a LUXURY yacht or want to offer YOUR for our charter management then call Garry or Gloreen on +852 2857 1311.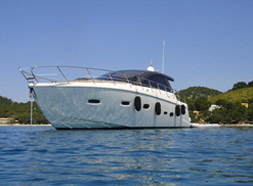 Moorings Available in Hong Kong:
Please call us if you have or need a mooring or berth. We have people wanting to buy boats but nowhere to put them. We still have some available so feel free to contact us with your requests. Berths from 21ft to 120 feet some with power and water.